We are a local, experienced, and customer oriented company
The Concrete Contractor Fort Lauderdale FL
MIA Concrete Contractors, serving Fort Lauderdale, FL, is your trusted local concrete company. We specialize in providing stylish, affordable, and long-lasting concrete solutions for both residential and commercial properties. Contact us today for a free estimate on our concrete contractor services.
Concrete is a versatile material that adds a unique and appealing aesthetic to homes and commercial spaces while ensuring durability. However, not all concrete contractors possess the same level of expertise. For dependable results, opt for MIA Concrete Contractors for all your concrete service needs, whether residential or commercial.
This crew has done several small projects for me, and my 5 star review is long overdue. From driveway replacement to fixing our stairs on our back patio, we're always thrilled with their word. Don't hesitate to call!
Had MIA Concrete take down my garage and rip out our driveway. From start to finish, they were done in just two days! Left everything clean and the few surfaces look great. Very pleased!
MIA Concrete Company of Fort Lauderdale?
MIA Concrete Company, based in Fort Lauderdale, FL, is your premier destination for top-quality concrete services. With a solid reputation for excellence, we take pride in delivering exceptional concrete solutions to meet all your construction and renovation needs. Our experienced team is dedicated to precision and craftsmanship, ensuring your project is completed to perfection, from durable foundations to stunning decorative concrete work. We prioritize clear communication, on-time delivery, and budget-friendly options, making us the go-to choice for both residential and commercial clients in the Fort Lauderdale area. Trust MIA Concrete Company to bring your concrete visions to life with unmatched skill and expertise.
Our commitment to clarity means you'll receive competitive quotes with no hidden costs. As your reliable and budget-friendly concrete contractor in Miami, FL, we ensure there are no financial surprises throughout your project.
Customer-Centric Approach
At MIA Concrete Contractors of Fort Lauderdale FL, your peace of mind is our priority. Our experienced professionals are well-versed in all things concrete, ensuring the highest quality results. We are dedicated to customer satisfaction, aiming to foster lasting relationships with every client we serve.
MIA Concrete Contractors is deeply rooted in the Fort Lauderdale, FL community. As your neighbors, we are committed to enhancing local homes and businesses with our top-tier concrete solutions. You might even spot our contractors at your local grocery store! We take pride in contributing to the community's improvement, infusing professional expertise into every concrete project we undertake.
Are you considering an expansion of your residence, a revitalized patio, or the installation of a fresh walkway? Whether you're looking to enhance your property's curb appeal for selling or addressing foundation concerns, MIA Concrete Contractors is here to assist. With cutting-edge equipment and expert craftsmanship, we approach every residential project with utmost professionalism. Contact us today for an estimate on your residential concrete endeavor, and let's embark on transforming your dream home into reality.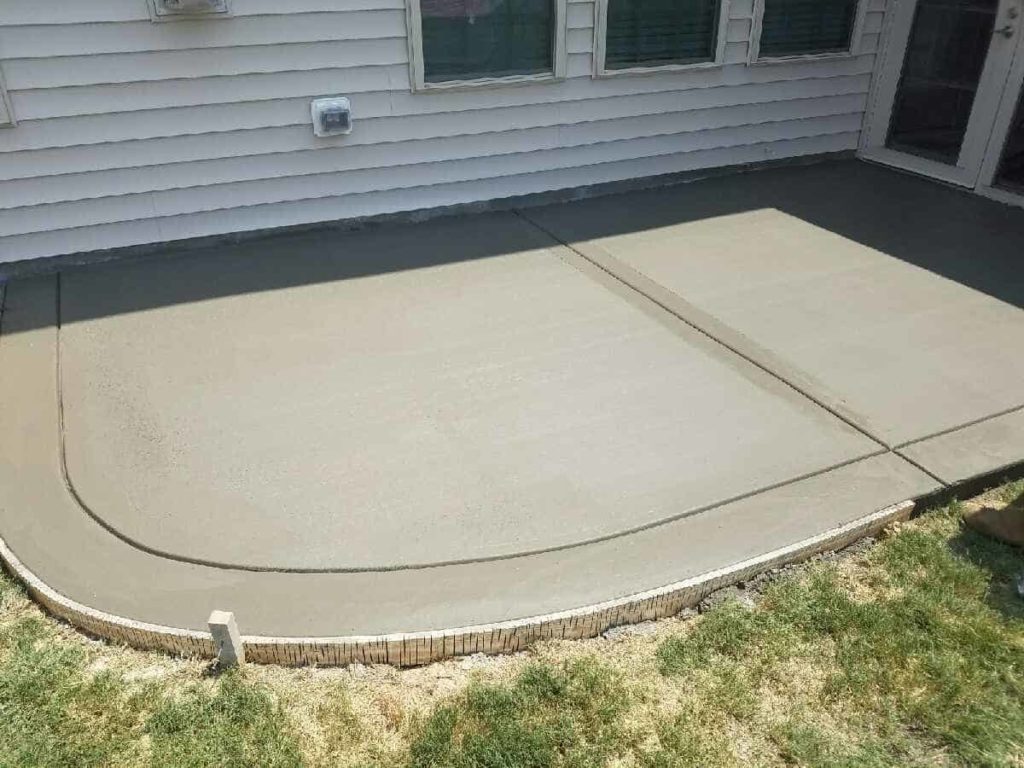 Embrace the Florida sunshine by investing in a stunning new concrete patio. As trusted patio specialists, our team possesses a keen sense of professional design. We can create an inviting outdoor living area for your residence. We suggest elevating the aesthetics of your patios with personalized decorative concrete or stamped concrete options, adding style and flair to your outdoor space.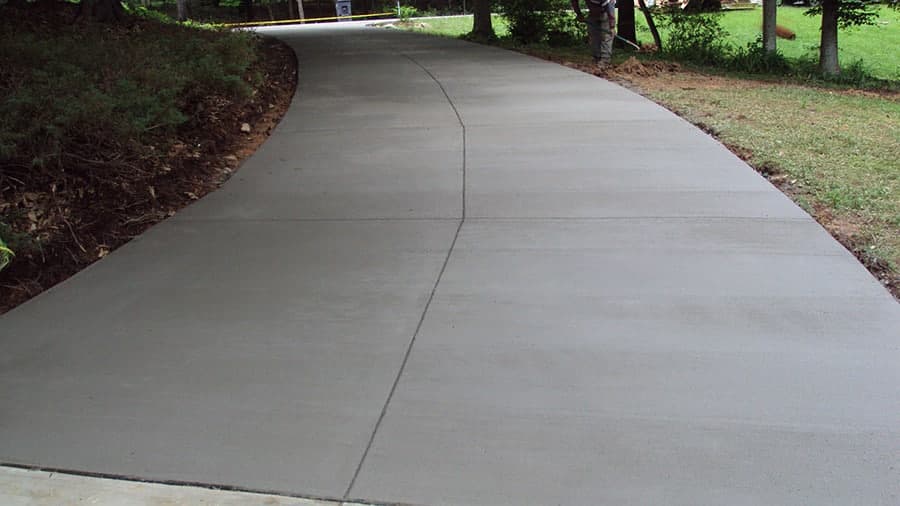 Concrete proves to be an excellent choice for driveway paving in sunny Florida. Are you in search of expert concrete replacement or concrete resurfacing for your driveway? Our concrete experts can elevate your curb appeal and bring your home to the next level with top-notch concrete driveway paving. Driveways serve as the welcoming path to your home—leave a lasting impression with a gorgeous new concrete driveway or driveway repair services from the region's premier driveway contractor.
Our expertise lies in pouring brand-new concrete foundations for home expansions. We are also skilled in concrete resurfacing and repairing existing foundations. Ensure the safety and stability of your home or business with our proficient concrete slab foundation services.
Elevate the elegance and functionality of your home or property by installing beautifully finished sidewalks and walkways with a slip-resistant stamped concrete design. Our expert team can craft professional-grade sidewalks and walkways that not only enhance your property's aesthetics but also provide practicality. Beyond new installations, we offer top-notch sidewalk repair services to ensure your pathways remain safe and appealing.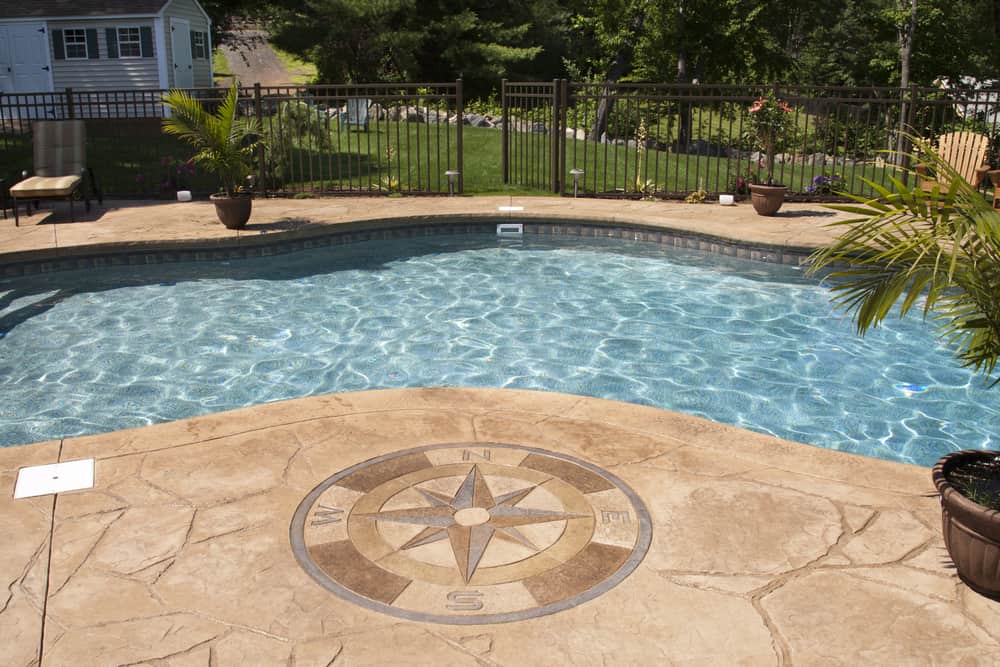 Experience the joy of Florida's warm climate with a refreshing swimming pool. Whether you're in the process of adding a new pool or renovating an existing one, MIA Concrete Contractors of Fort Lauderdale FL is here to create the pool deck you've always envisioned. Our pool deck installations can be tailored to seamlessly blend with your pool's surroundings, and they come with exceptional slip-resistant properties to ensure safety. Dive into a pool experience like no other with our expertly crafted pool decks.
Planning a home addition? Look no further! As your trusted concrete experts in the Miami area, we specialize in delivering exceptional concrete home additions. From start to finish, we'll ensure your project is executed to perfection, helping you enhance and expand your living space. Make your home addition dreams a reality with our top-notch concrete services.
MIA Concrete Contractors in Fort Lauderdale, FL, understands the significance of your business and your commitment to maintaining high standards. When it comes to your commercial construction needs, such as parking lots, storage facilities, or building additions, you deserve to collaborate with trusted and skilled professionals who can deliver top-notch results.
With years of experience as commercial concrete contractors, we take pride in enhancing the aesthetics of your retail space. Our dedicated team possesses unique skills that translate into appealing, professional results, ensuring an excellent experience throughout the project. At MIA Concrete Contractors, we're honored to be your partner in achieving your commercial concrete goals.
A top-notch concrete parking lot not only offers ample space but also creates a lasting impression on potential customers even before they step foot inside your establishment. At MIA Concrete Contractors in Fort Lauderdale, FL, we take pride in delivering visually appealing parking lots that can stand the test of time, eliminating the need for frequent replacements. What's more, these parking lots require minimal maintenance, making them a cost-effective and hassle-free choice for your business. Make a positive first impression and ensure long-term durability with our concrete parking lot solutions.
Commercial paving is a crucial aspect of maintaining and enhancing the functionality and aesthetics of businesses and public spaces. This specialized field involves the construction and maintenance of paved surfaces, such as parking lots, driveways, sidewalks, and roads, designed to withstand heavy traffic and the elements. Commercial paving projects require careful planning, precision, and the use of durable materials to ensure longevity and safety. Whether it's a retail parking lot, an industrial facility's access road, or a municipal sidewalk, high-quality commercial paving not only provides a smooth and safe surface for vehicles and pedestrians but also leaves a lasting impression on visitors and customers, contributing to a positive overall experience.
When planning concrete services for your commercial facility, it's crucial to consider compliance with the Americans with Disabilities Act (ADA). At MIA Concrete Contractors in Fort Lauderdale, FL, we specialize in constructing ADA-compliant concrete ramps that adhere to all relevant specifications and regulations. Our experienced team ensures that your concrete ramp not only meets ADA requirements but also blends seamlessly with the aesthetic design of your property. With our expertise, you can provide accessible access for all individuals while maintaining the visual appeal of your commercial space.
The Benefits Of Choosing A Local Contractor
We understand that building and maintaining your Miami home or business has required significant effort and investment. You've dedicated your time and resources to create a welcoming environment for guests and clients alike. That's precisely why you deserve the finest concrete contractors in the Miami area to handle your project.
MIA Concrete Contractors is committed to delivering top-quality work, stunning results, and ensuring customer satisfaction. Additionally, choosing a local contractor for your concrete needs offers several practical advantages:
Concrete provides an excellent balance between quality and cost-effectiveness. With decorative concrete, you can achieve the appearance of pricier materials like natural stone or brick, all while staying within your budget. Enjoy the beauty of a high-end finish without breaking the bank.
Well-maintained concrete has a long lifespan that we can extend through the use of sealant. Proper installation with reputable concrete contractor services makes this durable and low-maintenance material always a dependable investment.  
Concrete offers an array of stamping and coloring options, allowing for versatile and stylish design possibilities. Whether it's your floors, patios, walkways, or more, you can achieve a visually appealing appearance with concrete, all while maintaining its inherent quality and strength.
Durable Against Nature's Elements
Florida's diverse weather conditions demand concrete surfaces that can withstand various challenges, from fire to flooding and beyond. Count on MIA Concrete Contractors to provide concrete surfaces that can brave the elements with resilience and durability.
Environmentally Responsible
Construction projects inevitably impact the environment to some extent. To reduce these effects, it's crucial to minimize construction frequency. Concrete's durability means less frequent replacements, making it a responsible and eco-friendly choice for environmentally-conscious projects.
Unlike many building materials that require extensive care, concrete is low-maintenance. Even with minimal attention, your concrete surfaces will maintain their appearance and durability for years to come.
What types of concrete services do you offer?
We provide a wide range of concrete services for both residential and commercial clients, including concrete installation, repair, resurfacing, decorative concrete, and more. Whether it's a new patio, driveway repair, or a commercial building addition, we have you covered.
How much does a typical concrete project cost?
The cost of a concrete project varies depending on factors such as the size, complexity, and type of concrete work required. We offer competitive quotes and free estimates for all our services, ensuring transparency in pricing.
Are your concrete services environmentally friendly?
Yes, concrete is an eco-friendly choice as it requires fewer replacements compared to other materials. This durability reduces the overall environmental impact of construction projects. We also offer decorative concrete options that can mimic the appearance of natural materials without the associated environmental drawbacks.
Do you provide warranties for your concrete work?
Yes, we stand behind our work and offer warranties on our concrete installations and repairs. Our goal is to ensure our customers are satisfied with the quality and longevity of our concrete solutions.
How long does it typically take to complete a concrete project?
The timeline for a concrete project depends on its size and complexity. We strive to complete projects efficiently while maintaining our commitment to quality workmanship. We'll provide you with a clear timeline during the estimation process so you know what to expect.
MIA Concrete Contractors stands as a beacon of quality and reliability in Fort Lauderdale, FL. With a deep commitment to excellence, we take immense pride in serving the thriving community of Fort Lauderdale. Our experienced team of concrete experts is dedicated to delivering top-notch services, from solid foundations that stand the test of time to stunning decorative concrete work that enhances the aesthetics of homes and businesses alike. We understand the unique needs of this coastal city and prioritize clear communication, punctuality, and budget-friendly options to ensure that every project exceeds expectations. When you choose MIA Concrete Contractors, you're choosing a trusted partner that is driven by a passion for perfection and a genuine enthusiasm for contributing to the beauty and durability of Fort Lauderdale's infrastructure.