We are a local, experienced, and customer oriented company
The Concrete Contractor Miami FL Trusts
MIA Concrete Contractors is your local trusted concrete company in Miami, FL, specializing in stylish, affordable, and durable concrete solutions for your home or business. Call us and get a free estimate for concrete contractor services today!
Concrete is a versatile material used in many homes and commercial spaces to produce a unique and exciting look while maintaining a solid and reliable finish. However, not all concrete contractors are equally qualified to install and repair concrete. For results you can rely on, choose MIA Concrete Contractors for your commercial or residential concrete services.
This crew has done several small projects for me, and my 5 star review is long overdue. From driveway replacement to fixing our stairs on our back patio, we're always thrilled with their word. Don't hesitate to call!
Had MIA Concrete take down my garage and rip out our driveway. From start to finish, they were done in just two days! Left everything clean and the few surfaces look great. Very pleased!
Why MIA Concrete Contractors?
We make sure to understand the full scope of your concrete project so there are no financial surprises along the way. We are your affordable and trustworthy contracting partner for all things concrete in Miami, FL.   
Our professionals know concrete, and we stand behind our work, making sure to put our customers first and manifest excellence in every job we do. We make sure you are happy with our work and want to build a lasting relationship with our clients.   
We are based in Miami, FL, and we are your neighbors. You may even see your contractor out at the grocery store! Local means we care about our community and are proud to enhance homes and businesses in the Miami area, bringing our top-of-the-line concrete solutions and professional detail along for each concrete contracting installation.  
Are you planning an addition to your home, a resurfaced patio, or a new walkway? Perhaps you are hoping to sell your home and want to spruce up your driveway with a new stamped concrete pattern. Maybe you are concerned about settling in your foundation and want to have a skilled tradesman take a look. MIA Concrete Contractors bring state-of-the-art equipment and top professional know-how to every residential job they complete. Reach out for an estimate for your residential concrete project, and begin working together on the home of your dreams.
Take advantage of the Florida sunshine with a beautiful new concrete patio. As a leading patio contractor, our team members have an eye for professional design. They can produce a desirable outdoor living space for your home. We recommend that you add style and variety to your patios with custom decorative concrete or stamped concrete solutions.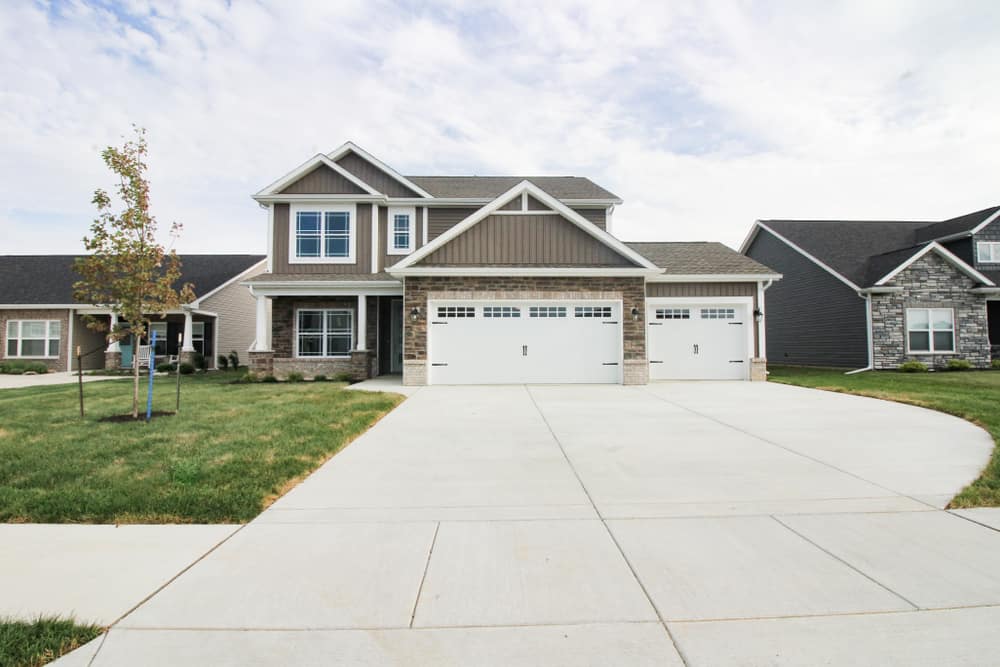 Concrete is a superb paving solution for driveways in Florida. Do you need professional concrete replacement or concrete resurfacing for your driveway? Our concrete pros can enhance your curb appeal and take your home to the next level with concrete driveway paving. Driveways welcome visitors to your home—make a statement with a beautiful new concrete driveway or driveway repair work from the area's best driveway contractor.       
We specialize in pouring new concrete foundations for home additions. We also specialize in concrete resurfacing and concrete repair for existing foundations. Make sure your home or business is secure with our expert concrete slab foundation work.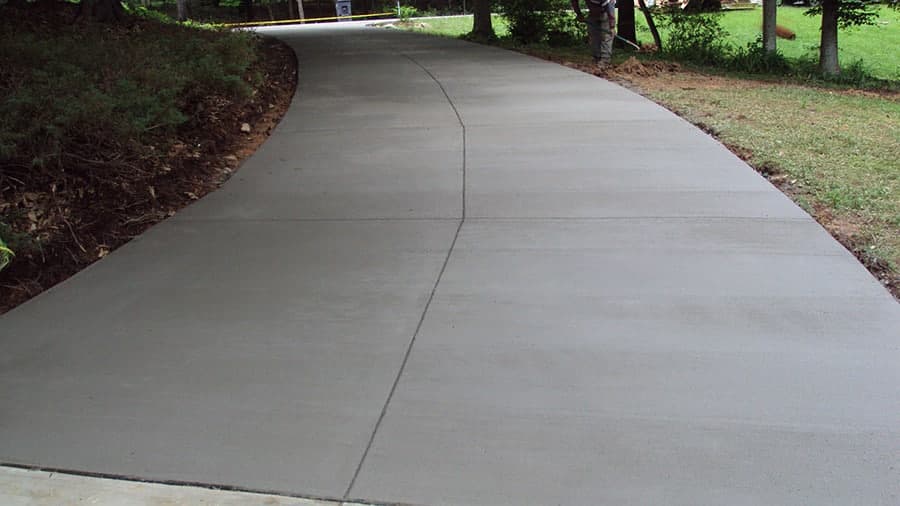 Add finish and panache to your home or property by adding sidewalks and walkways with a refinished, slip-resistant stamped concrete design. Professional sidewalks and walkways look great and add functionality to your property. In addition to installing new concrete sidewalks, we can take care of sidewalk repair for you.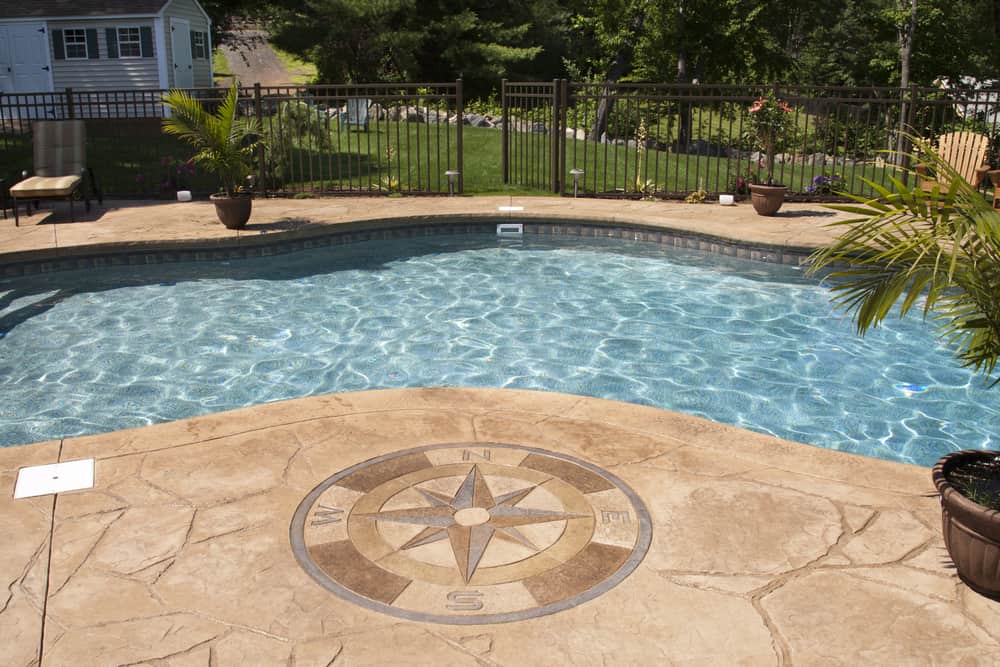 Nothing makes it easier to enjoy Florida's warm weather than a swimming pool. Whether you're installing a new pool or updating an existing pool, MIA Concrete Contractors can install the pool deck of your dreams. We can customize your pool deck to match its surroundings, and our pool decks are highly slip-resistant. 
Are you planning to make an addition to your home soon? If so, your first step should be calling our company! As the Miami area's go-to concrete experts, we can provide the exceptional concrete home additions you're looking for.  
MIA Concrete Contractors knows how important your business is to you and the high standard you set for yourself and your colleagues. Whether you need a parking lot, a storage facility, or a building addition, you want to partner with trusted and skilled professionals to get the job done. We are honored to serve your commercial concrete needs with our years of experience as commercial concrete contractors. Our employees will enhance the look of your retail space, using their unique skills to bring about appealing, professional results and a great experience. 
With a high-quality concrete parking lot, you can impress new customers before they even walk through your building's door. Our parking lots look great and can last for decades without any need for replacement. Best of all, their maintenance requirements are unbelievably low.  
We highly recommend that you repair concrete or resurface existing concrete when you can instead of concrete demolition and concrete removal. Our concrete repair professionals will evaluate your existing concrete and discuss your options for concrete repair and concrete resurfacing. Our experts will always be honest about price points to maximize quality while also considering your budget. We'll get your project looking like new concrete in no time!     
When planning concrete services for your commercial facility, something essential to consider is its compliance with the Americans with Disabilities Act. The team at MIA Concrete Contractors can deliver a concrete ramp that meets these specifications.  
Always providing peace of mind
The Benefits Of Choosing A Local Contractor
We know your Miami home or business has taken tremendous effort to achieve and maintain. You put your energy and dollars into making your commercial or residential property a welcoming place for guests and clients.  
That's why you want the best concrete contractors in the Miami area to work on your project. MIA Concrete Contractors will exceed your expectations with our commitment to quality work, beautiful results, and customer satisfaction. Along with this, there are many practical reasons why it's a good idea to hire a local contractor for your concrete work:
When you hire larger concrete companies to take on your concrete job, it can be challenging to get a good sense of their reputation. Since many of their clients may be far away from your home, finding people to talk to about these contractors usually isn't easy.
In contrast, MIA Concrete Contractors is based right here in Miami. That means we work entirely with local people so that you can hear about our successful work from your friends and neighbors. And if you'd like to get a sense of what we can do, just look around – chances are, we've already worked on projects in your neighborhood! 
Have you ever been stuck waiting for a customer service hotline? In that case, you know how annoying it can be to get in touch with national companies. Of course, the same is true for large businesses offering contracting services. Since these companies are responsible for enhancing your home or office, it's even more important to communicate with them.
This will not be an issue if you hire local contractors to install concrete for you. We can keep you in touch at every step of your project. Meanwhile, if you have any questions, you won't have any trouble contacting us!
Strengthening The Area's Economy
Since large concrete companies can be based just about anywhere, it's not easy to say where your money goes when you hire them. That said, it almost certainly doesn't stay in the Miami area.
If you hire MIA Concrete Contractors, that won't be the case. We're locally owned and operated, and we employ local people to provide our concrete contracting services. Because of that, every dollar you spend will support the local economy.
Like any building material, concrete is susceptible to the elements. Because of that, you'll want to find a concrete company that knows your surroundings as well as you do. It's nearly impossible to guarantee that a large concrete contractor will fit this description.
The same isn't true for local companies like MIA Concrete Contractors. Our company has been based right here in Miami since the beginning. With our deep knowledge of southeastern Florida, we can install concrete that will last for decades!
Guaranteed Accountability
It's easier than you may think for corporations to pass the buck. In large organizations like these, there's always someone else to pass the blame along to. When you're just trying to find answers and solve your problem, this can quickly become infuriating.
When you choose MIA Concrete Contractors, you'll know exactly where our office is and who works there. We'll do everything we can to install concrete that meets your standards. In the unlikely event that something goes wrong, we'll work hard to set things right for you! 
The Benefits Of Choosing A Local Contractor
We know your Miami home or business has taken tremendous effort to achieve and maintain. You put your energy and dollars into making your commercial or residential property a welcoming place for guests and clients.  
That's why you want the best concrete contractors in the Miami area to work on your project. MIA Concrete Contractors will exceed your expectations with our commitment to quality work, beautiful results, and customer satisfaction. Along with this, there are many practical reasons why it's a good idea to hire a local contractor for your concrete work:
Concrete is an affordable, high-quality material. Decorative concrete can simulate the look of more expensive materials such as natural stone or brick with a beautiful finish and a budget-conscious price tag.   
Well-maintained concrete has a long lifespan that we can extend through the use of sealant. Proper installation with reputable concrete contractor services makes this durable and low-maintenance material always a dependable investment.  
Concrete doesn't have to be gray! A wide variety of stamping and coloring options allow for unique design options and an appealing appearance for your concrete floors, patios, walkways, and more without sacrificing quality or strength. 
Resistant To The Elements
In Florida, your concrete may need to stand up to all sorts of adverse conditions. Whether they're faced with fire, flooding, or anything else, concrete surfaces from MIA Concrete Contractors are up to the challenge. 
Every construction job has some sort of impact on the environment. Because of that, one of the best ways to minimize these effects is to lower the amount of construction you do. Since concrete needs replacement less often than the alternatives, it's an inherently eco-friendly choice.  
Minimal Maintenance Needs
Many building materials need a surprising amount of TLC to look and perform their best. That's not the case with concrete, however. If you do the bare minimum, your concrete will still look great years from now. 
When choosing a concrete contractor, what traits should I look for?
Your concrete contractor should be customer service-minded, staffed by skilled professionals, and able to provide clear communication. Our top concrete experts will work hard to make your installation process as stress-free as possible. We bring a project management mindset as well as years of experience to every job.  
Can your company install cement?
Technically, no – but that's just because cement and concrete are not the same things! Concrete uses cement as one of its ingredients, along with water and aggregates like sand or gravel. 
Curing is one of the very last steps in the concrete installation process. At this point, your concrete has been poured and must be left alone to harden. Curing takes about a week; unlike drying, it does not involve water evaporation.
What color is your concrete?
The obvious answer to this question is "gray" – but these days, concrete can be any color you want! MIA Concrete Contractors can install concrete in all sorts of hues and finishes – just ask us about our concrete staining and stamping services. 
Can weather impact concrete installation?
It can be challenging for concrete to cure when it's too cold or hot. While the former temperature extreme isn't usually a problem here in Florida, you're almost certainly familiar with the latter. Our team knows when temperatures and other weather conditions can cause problems, and we'll plan our work accordingly. 
Miami Concrete Contractors in Your Area
Today is the day to inquire about the concrete project you've been considering. The team at MIA Concrete Contractors can put together a free quote for you and get your contract on our calendar. We serve new customers and provide repeat business, so reach out today to make your vision a reality!  
MIA Concrete Contractors provides professional concrete services in the following Miami areas:
Miami, FL 

Hollywood, FL 

Kendall, FL 

Miami Beach, FL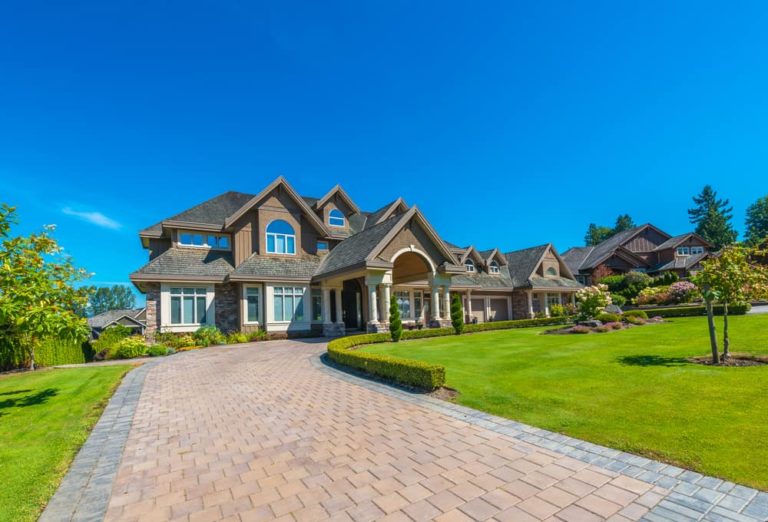 In the hot Miami sun, it is easy for an existing concrete driveway to break down and crack. It needs regular maintenance to keep it
Concrete is a tough substance that can last for years with the proper care. Driveways are ideal for using this material, as it needs to